Titan Through Time 5
Boulder, Colorado TBD 2020

Titan Through Time 5 has been postponed
The Titan Through Time Workshop V will be held at the University of Colorado Laboratory for Atmospheric and Space Physics (LASP) in Boulder, Colorado April 14-16, 2020. This is a continuation of a highly successful workshop series on Titan fundamental science begun in 2010 at GSFC, and continued in 2012 at GSFC and 2014 at JHU APL, and 2017 at GSFC.
The Titan Through Time Workshop has been an important venue for the Titan research community to exchange research results and ideas about the science of the Titan System. Although the Cassini mission has ended, there is still work to be done on the returned data, and the recently selected Dragonfly mission provides longer term opportunities for additional gains in our understanding. Aside from large space missions, Titan research continues to progress rapidly through ground-based astronomy, modeling and laboratory investigations.
Scientific Organizing Committee:
Dr. Erika Barth, SwRI, Boulder
Dr. Jason Barnes, University of Idaho
Dr. Nathalie Carrasco, LATMOS
Dr. Alex Hayes, Cornell University
Dr. Shannon MacKenzie, JHU APL
Dr. Claire Newman, Aeolis Research
Dr. Darci Snowden, Central Washington Univ.
Dr. Christophe Sotin, NASA JPL
Dr. Ellen Stofan, Smithsonian Inst.
Dr. Melissa Trainer, NASA GSFC
Dr. Veronique Vuitton, CNRS/Univ. Grenoble Alpes
Local Organizing Committee:
Dr. Scot Rafkin, SwRI, Boulder
Dr. Erika Barth, SwRI, Boulder
Dr. Larry Esposito, LASP/Univ. of Colorado
Dr. Bonnie Meinke, Ball Aerospace
Dr. Alejandro Soto, SwRI, Boulder
Dr. Eliot Young, SwRI, Boulder
Announcements
Coronavirus (Covid-19) Update
Due to the ongoing travel restrictions being imposed to combat the
spread of COVID-19, we have decided that it will not be possible to
hold the Titan Through Time meeting in Boulder next month. We now plan
to postpone the meeting until a later date. We will post an update
here once we are able to create a new schedule. Thank you for your
patience.
Registration and abstract submission now open!
Deadline for Abstracts is March 4th, 11:59pm MST!
See Logistics page for info and to order lunch during conference
See Events page for details and sign up for conference dinner
Special conference rate available at the Boulder Inn
Schedule
January 27: Registration and abstract submission opens
February 25: Student support applications due 5pm MST
March 1: Student support awardees announced
March 4: Abstract submissions close at 11:59pm MST
March 20: Program announced
March 20: Registration closes
March 26: Last day for conference dinner registration
April 6: Last day to order box lunches
April 13: Opening reception
April 14-16: Workshop! (The workshop will end at lunchtime on April 16)
In line with other similar events, our workshop policy is not to photograph, video record or post pictures from oral sessions to social media (twitter, facebook). However 'live texting/tweeting' in purely textual form is permitted. This is intended to strike a balance between disseminating results to a wider audience than are able to attend in person, but also to respect the prerogative of presenters to control the wider distribution of key figures, graphs and pictures/images that may not have been made fully public. At poster sessions, we ask that you request permission of authors/presenters before photographing or posting images of posters. At coffee, lunch and other times, please exercise reasonable judgement when taking and posting informal pictures of attendees to social media, respect privacy where need be, and ask for permission if unsure.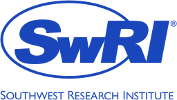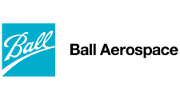 Titan Through Time 5, Boulder, Colorado TBD 2020